Custom Hose Assemblies
Halton Automotive Industrial Supply has a huge inventory of hose and fittings and with our expert knowledge, we will custom make high quality hose assemblies while you wait!
Hose
Hydraulic Hose
Hydraulic Return Hose
Airline Hose
Steam Hose
Exhaust Hose
Heater Hose
Fuel Line Hose
A/C - Barrier Hose
Regular Temp Cotton Cover
High Temp Cotton Cover
Coiled Air Brake Hose
Rubber Air Brake Hose
Nylon Air Brake Hose
Garden Hose
Lay Flat Water Hose
Suction Water Hose
Discharge Water Hose
Rock Drill Hose
And More!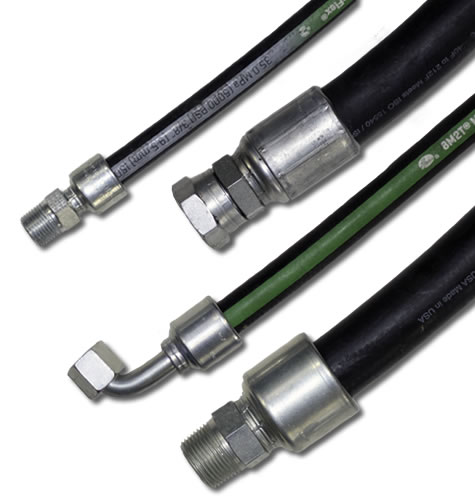 Fittings
JIC
ORB
ORS
Komatsu
Inverted Flare
SAE
NPT
GAZ
Cat
Flange
BSP
ORS
JIS
DIN metric
Many More!